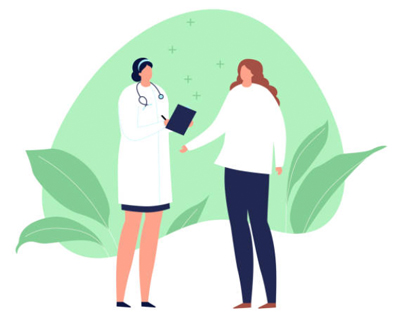 ᏂᎯᏣᏤᎵ (Ni hi tsa tse li)
"It belongs to you."
We believe our healthcare services belong to the people—a generational gift. EBCI Tribal Option is a steward of that inheritance, charged with safeguarding it and providing it to patients/members when and how they need it.
EBCI Tribal Option is here to support you, the member, and your family in achieving your health goals. We recognize that the overall well-being of our members is dependent upon much more than just health. Where a person physically and socially lives, learns, works, and plays all have a tremendous impact on your quality of life. To assist our members in achieving ᏙᎯ "To-hi," a state of peace and balance, we can connect you to local resources. Below are links to some of the local tribal resources:
EBCI Public Health and Human Services: 828.359.6180
EBCI WIC Program: 828.359.7297
EBCI Nurse Family Partnership: 828.359.6865
EBCI Family Support Services: 828.359.6092
Local, county, and statewide resources can be found here at the NCCare360 website.
Additional benefits and services can be found here.
Good health sometimes requires a little assistance.
Taking a proactive approach to your health is something that pays dividends your entire life. But when you have a health issue, getting started toward a solution can be tough—and that's where we can help. EBCI Tribal Option can help you quit smoking, and assist new moms who want to learn more about how to best feed their babies. We can offer dietary support, nutritional guidance, and so much more. Just call Member Services at 800.260.9992 to learn about our:
Tobacco cessation services to help you stop smoking or using other tobacco products
Women, Infants and Children (WIC) special supplemental nutrition program
Nurse Family Partnership
Early Intervention Program
Disease Management Programs such as Diabetes and Hypertension
The EBCI Tribal Option Member Survey analysis revealed the following summary results:
96% were pleased with their overall experience;
77% received EBCI Tribal Option Member materials;
99% had access to linguistic assistance/ADA;
100% who submitted a complaint or grievance were satisfied with the resolution;
71% received a live EBCI Tribal Option attendant when they called;
94% were pleased with the Customer Service provided;
84% reported that their Care Team takes time to explain their health care needs, how to access EBCI Tribal Option educational materials, and provide education;
95% were able to access healthcare services in a timely manner and their needs were handled at an appropriate speed;
94% were pleased with their transition to the EBCI Tribal Option and noted that their Care Team is courteous, knowledgeable, and treats them like family.